The Ad Clarity is one of the best tools bringing the functionality of intelligence engine to the web browser similarly as suggested by its name. This is a feature rich, great tool that can help you to evaluate the traffic insights and ad campaigns of your competitors in a fast and accurate manner with ease.
It is offering highly adaptable ways to spy on the ad campaigns of your competitors and see what is helping them to perform best in the industry.
Key Features of Ad Clarity you should know about:
Ad Clarity is helping millions of people daily to measure their required insights in the most effective way. With Ad Clarity, you don't have to settle for outdated information about your competitors. Rather it can help you to have a complete overview of the ads' campaigns of your competitors with just one tap.
Ad Clarity is setting a new bar and helping its users to get the deepest intelligence to the publishers, market research companies, retailers and brands in the best possible way.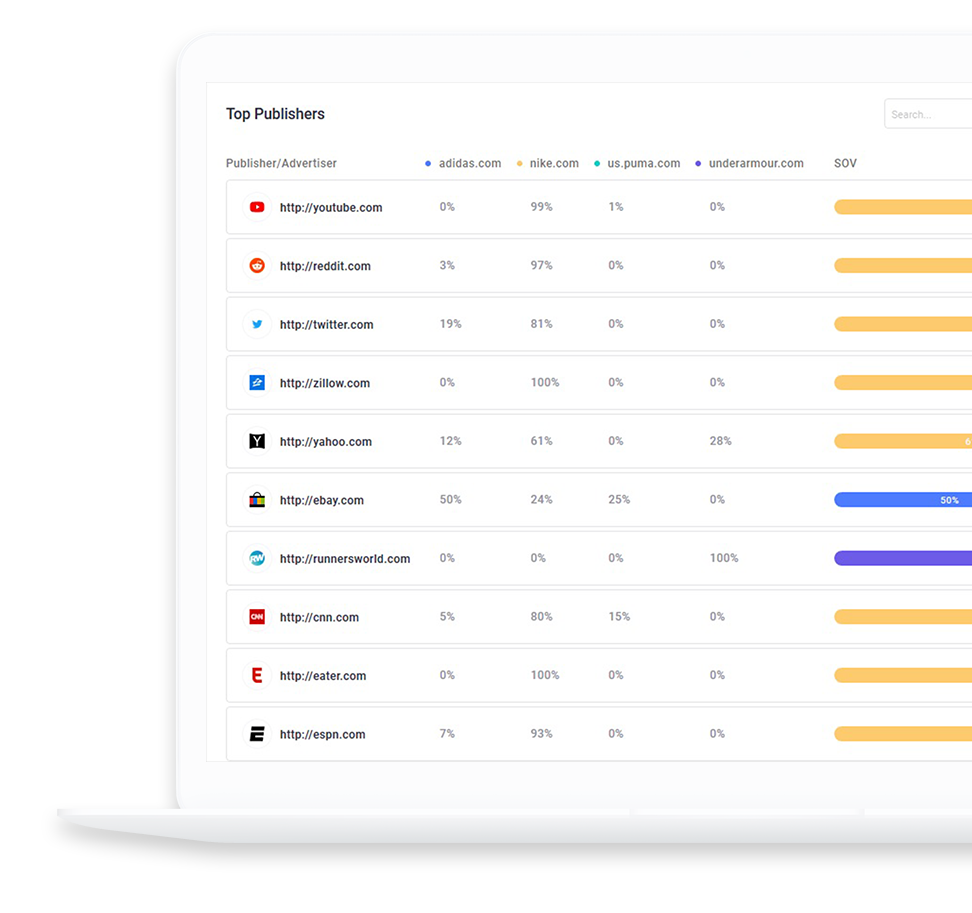 Enable higher conversion rates
Ad Clarity can help in generating quality leads by tracking the customer's usage of products from your competitors. Even more, it can also help you to analyze the best potential prospects. You can also spy on the successful traffic sources of your competitors to enable high conversion rates in the best possible way.
Even more, it can also help you to track advertising expenditure, ad platforms and landing pages of each ad as well. So that making the most out of your ads campaign can become easier.
It will help you estimate your expenses for future ads campaigns too.
Ad Clarity can also help you to devise and implement profitable media strategies. Media agencies can use Ad Clarity as one of the best tools to boost their client-based advertising as well as to track their cross-channel media activities.
You can build your audience and increase the reach of your business.
Ad Clarity is also offering a competitive media analysis feature for agencies, advertisers, publishers and ad networks to analyze the previous marketing campaigns of a business.
Even more, it can also help in comparing these campaigns with competitor's ad campaigns to recommend new and optimized ads campaigns with ease.
These new strategies will ultimately help businesses in closing more deals and improving their sales in the best possible way.
You will also able to compare the results of your competitors with it too.
Spy on your competitor's landing pages
Ad Clarity is not only a highly effective solution to generate creative concepts via its competitor's analysis solutions but can also offer you the best services to spy on the landing pages of your competitors to improve your services in a more effective way.
It is easy to use also. Itsa user interface is not complex so you can use it for your needs in an easy way even if you are new to marketing business.
Ad Clarity is an advanced marketing tool that can help you to get a competitive advantage in your ad campaigns by analyzing what your competitors are doing in this. You can grab the opportunity to analyze multiple ad formats with this tool ranging from Display ads to video ads and much more.
Final thoughts:
Overall, Ad Clarity is one of the best solutions to uncover the complete online ecosystem to learn more from your competitors. Consequently, you can get an amazing opportunity to optimize your own Ad campaigns in the best possible way.