Adplexity is one of the leading and best spy tools so far. This is basically an ads spy tool which can let you enter, monitor and download the best performing promo materials including landing pages and banners not only from your competitors but also from other popular networks as well.
Do you want to know more about Adplexity and how you can make the most out of it? Let's have a look at the information below to get a better idea about the things in this regard:
Analyze your competitor's advertising material with Adplexity
Adplexity is a native spying ad tool with which you can track and monitor the most successful advertising campaigns of your competitors. Adplexity is offering 6 different tools. These different tools range from AdPlexity Mobile to AdPlexity eCommerce. Each feature comes up with its unique offerings.
Tools of Adplexity can offer you a broad array of data related to the world of affiliate marketing and ecommerce platforms.
Adplexity tools can let you:
Get information on marketing trend
Find out data about store value, products and other things.
Keep track of online stores
Analyze what you competitors are doing
And much more.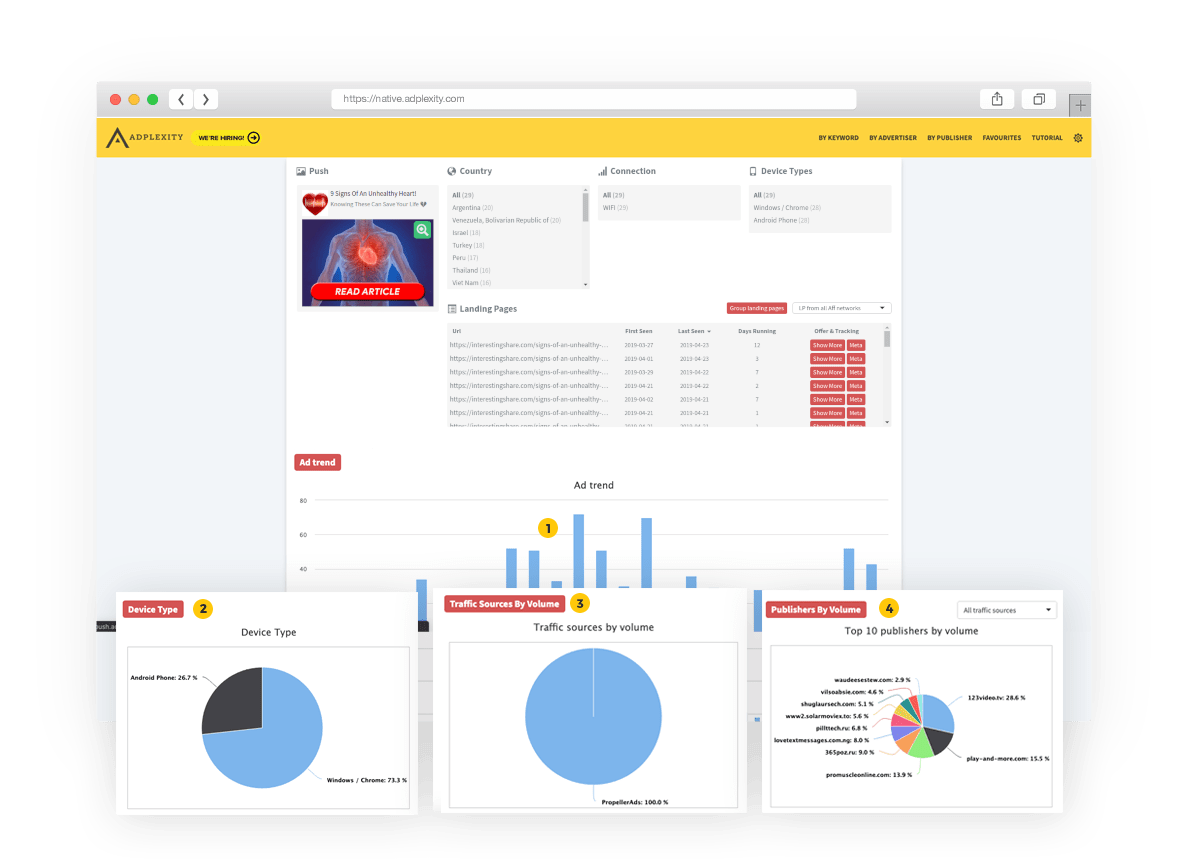 Adplexity ecommerce
This is one of the most amazing tools by Adplexity. This tool is designed to let you spy on the latest data of all the successful ecommerce stores. Only one click can bring an array of ample information on thousands of stores and millions of products with ease.
Even more, you can also get insights of the profitable apps that your competitors never want you to know. You can go straight to the much-needed data due to search and filters options.
Adplexity Native
This tool is designed to help you pull up comprehensive data on the successful native ads' campaigns within seconds. With the information from popular native traffic sources, this tool can let you enjoy plenty of information from above 32 countries in real-time.
The advanced search tool can offer you more control. You can filter ads using keywords, publisher URLs, affiliate networks, advertisers and much more. It is just like handpicking your required information about your competitor's advertising campaigns.
Adplexity Desktop and Adplexity Mobile
Adplexity tool can be used on both mobile and desktop devices with ease to enjoy a more comprehensive experience. For this you can prefer to use Adplexity Mobile and Adplexity Desktop with ease to spy on hidden mobile apps campaigns as well as real-time adverts effectively.
How Adplexity Can Benefit you?
It has become essential for businesses to analyze information of competitors accurately and quickly to gain more profit through their advertising campaigns.
Adplexity is a tool that can let you put your hands on the up-to-date information.
You can spy on advertising campaigns of your competitors to see what works and what doesn't in the industry.
You can check real-time information regarding their funnels and campaigns.
Even more, getting inspiration from competitor's banners and other promotional materials has become easier as well.
You can even monitor the hottest products as well as successful online stores as well to get huge advantages in the eCommerce world.
You can get a better opportunity to scoop on your competitor's information, and learn about their mistakes and success to make your advertising campaigns more profitable.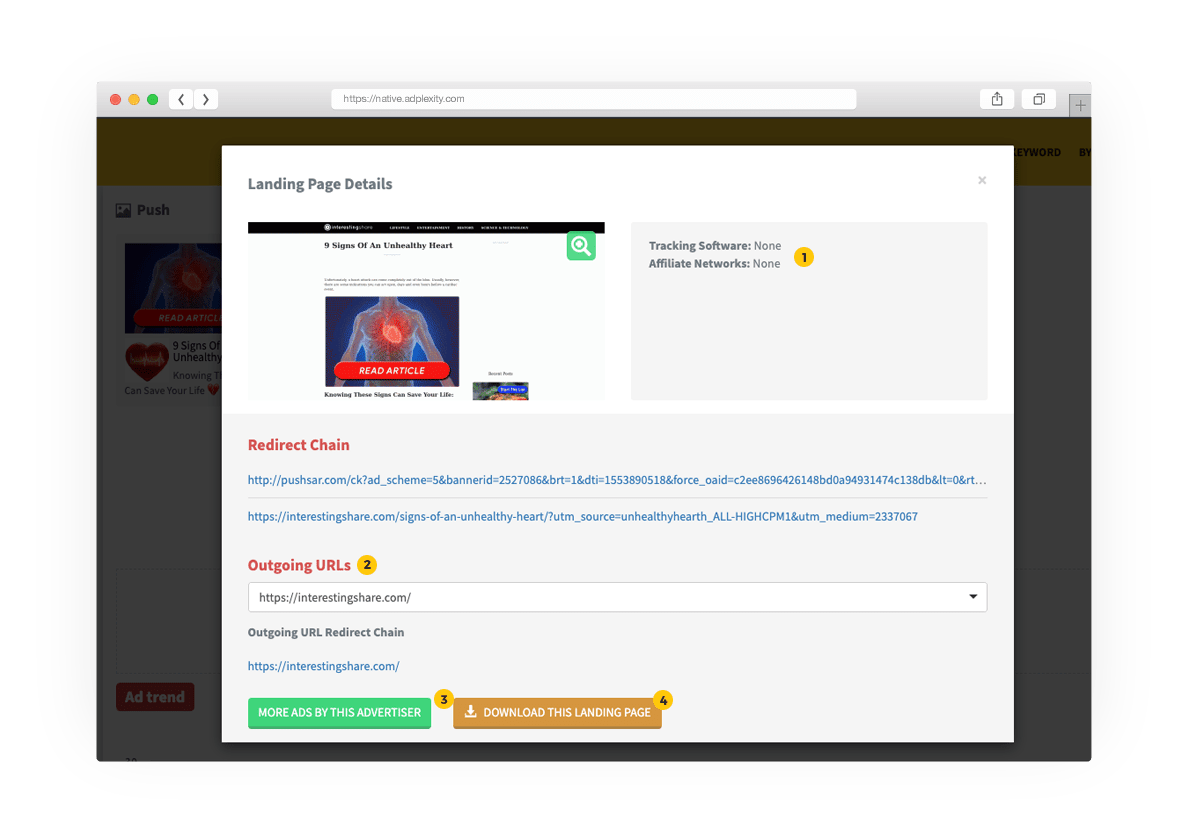 Verdict
Overall, Adplexity tools are meant to provide you a wide array of data regarding your competitors and industry in a more accurate and quick way. So that it could become easier for you to spy on competitors' promotional and advertising materials to get valuable information in the best possible way.