SocialPeta is one of the most amazing advertising intelligence platforms that can help users to perform an in-depth analysis of latest marketing trends with a detailed yet easy to view fluctuation's geographical representation in a well-organized manner.
This one of the most amazing ads spying tools can let you see the results of your competitor's advertising campaigns from top 69 publishing networks. Even more, this ad monitoring and analysis tool can help you to drive the best marketing campaigns in a more effective way.
SocialPeta: An amazing Ads spy solution you need:
Here are some of the best services that are being offered by SocialPeta to help you develop a more optimized ads campaign in the best possible way:
Ad Creatives
SocialPeta is not only going to help you to spy on your competitors' ad campaigns, but it will also cover about 70 mainstream channels with millions of creative materials.
You can also see the details of latest ad materials published by your top competitors on multiple channels including Twitter, Facebook, YouTube, Unity and many more.
This tool is effectively designed to solve your creative difficulties within just a few clicks and can let you know about the creative material being used by your competitors.
You can figure out the content results you get and design your campaigns or plan your websites according to that.
Cost intelligence
You can estimate the cost of any of your advertising campaigns with the Cost intelligence module of SocialPeta. Even more, the cost intelligence tool of SocialPeta will also help you to get a benchmark for your ad cost on Facebook and its related platforms including Instagram, messenger and more.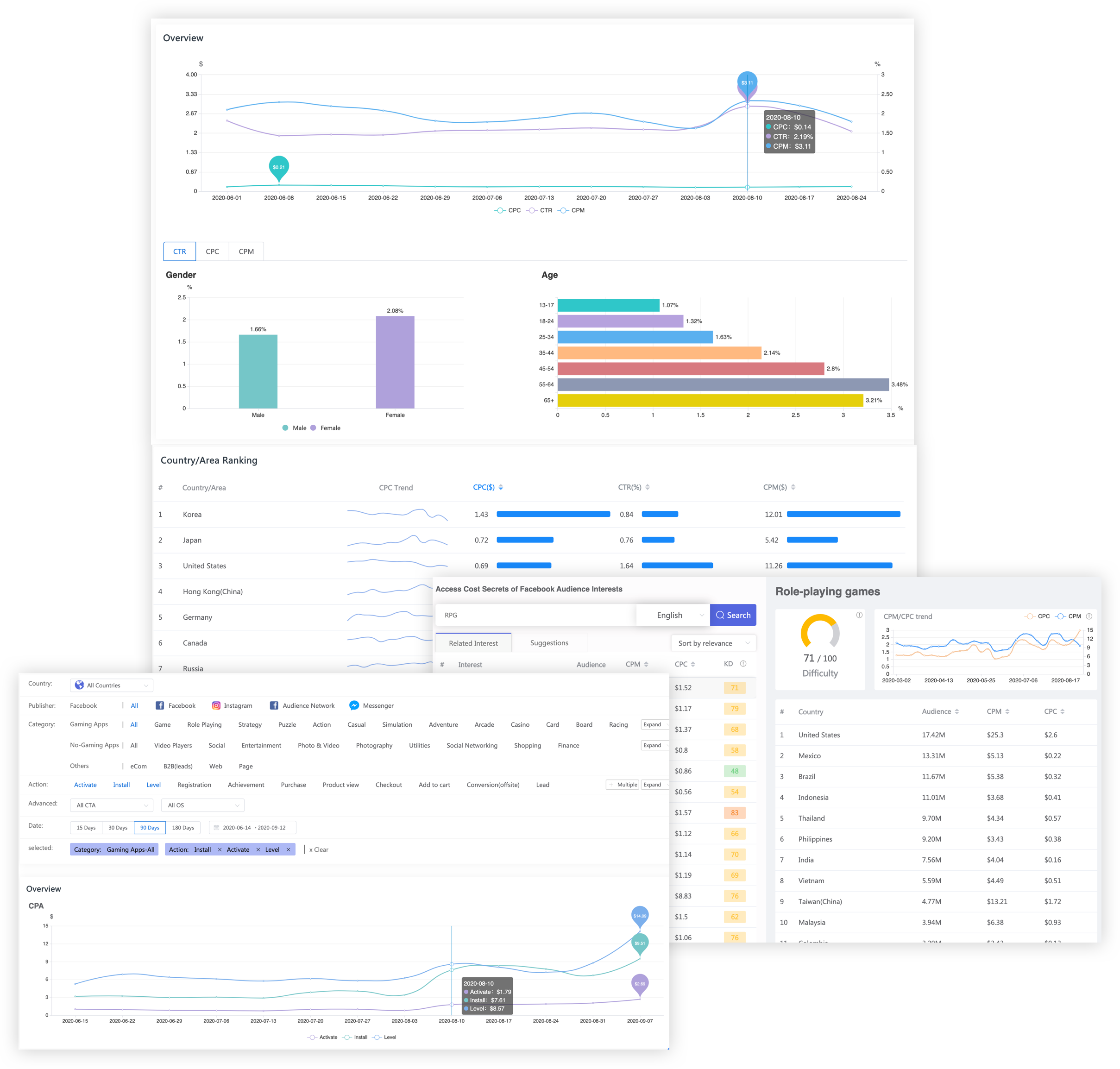 Ecommerce Analysis
More amazingly, SocialPeta can also help you to analyze your top ecommerce competitors to perform highly effective product analysis for your ecommerce store.
It is also offering more than 10 million products from two ecommerce market's giants Amazon and Ali Express for product analysis.
You can perform a product analysis to find the fast-selling goods online.
This will not only be effective to add more products in your eCommerce store, but you can start a profitable drop shipping business as well.
By analyzing Amazon BSR as well as category data you can also find the star of tomorrow with ease. You can use this tool with different niche products. You can understand how you will get leads and how you can turn your viewers in potential customers by understanding the keywords used by competitors.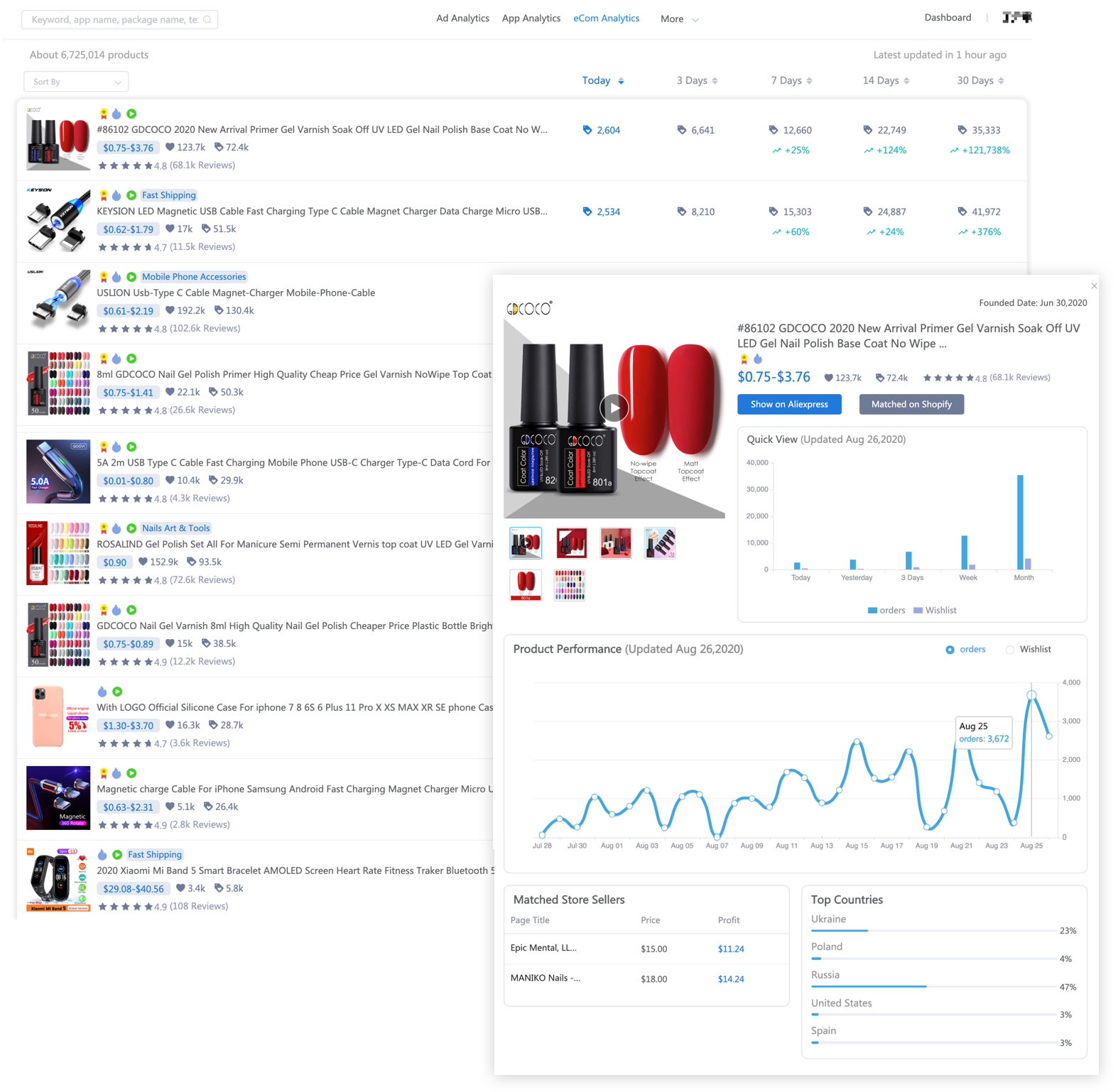 Spy on marketing strategies of your competitors
SocialPeta can help you to analyze the advertisements of competitors as well as industry leaders. So that it can become easier for you to refine your advertising strategies in a more effective way.
The tool is offering data of more than 5 million advertisers from all around the world. This data includes details such as text, advertising networks, material and other metrics to analyze and grasp the market dynamics in the best possible way.
If you are able to get these details with the data, you will also able to understand the whole working process of your competitors. So, for spying this is one of the best platforms.
You can also analyze and follow the most popular advertising strategies to generate maximum review and drive incredible business growth in the best possible way.
Verdict
SocialPeta is another top name in the industry of ad spying tools. You can use this tool to analyze what your competitors and industry leaders are doing in their advertising campaigns and can refine your own marketing strategies to outperform others.