A high-level competitive analysis is important to your online success and knowing about the best competitor's analysis tool will certainly make things easier for you.
SpyFu is one of the best solutions you can consider in this regard. Anything you want to know about the keywords' activities and SEO of your competitors, you can get to know it using SpyFu with ease.
The first competitor that comes to your mind has potential to play a vital part in your search marketing strategies. However, SpyFu can help you avoid overlooking other strong players in the market. You can simply enter your domain to find out the top competitors in the market with ease.
Track your competitors
You can track your competitors more. SpyFu is offering a great opportunity for its users to find out the closest competitors. You can watch the domains that are gaining on the keywords you are targeting. Even more, SpyFu can also help you to measure their progress by clicks they are getting and the ones that are worthy.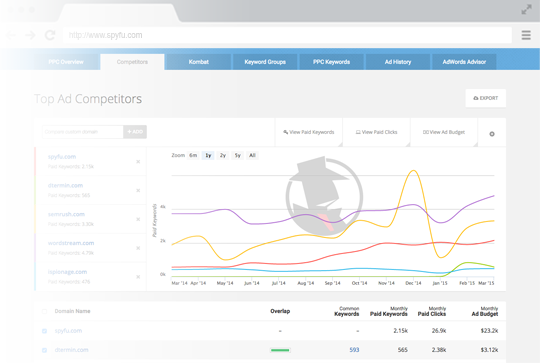 SEO Analysis
Overall, SpyFu can help you reduce your burden with a detailed report through emulating your competitor's keywords and content.
You can also see the list of domains in SpyFu competitors tab that are ranking for your potential keywords. By this, you can find better opportunities to stay ahead with ease.
Its working process is simple also. You need to enter your competitor link in the search box and it will give proper details about the keywords and other factors also.
You will get information like domain overview.
It will also tell you about the organic search ratio.
You will also able to know the click through rate also.
You can select any industry and it will give you concise information about the site you are looking for.
PPC Tracking
SpyFu can let you identify the latest PPC trends and what your competitors are doing. Here you can find out every domain bidding on your potential keywords. You can also track changes in the PPC campaigns and budget of your competitors over time.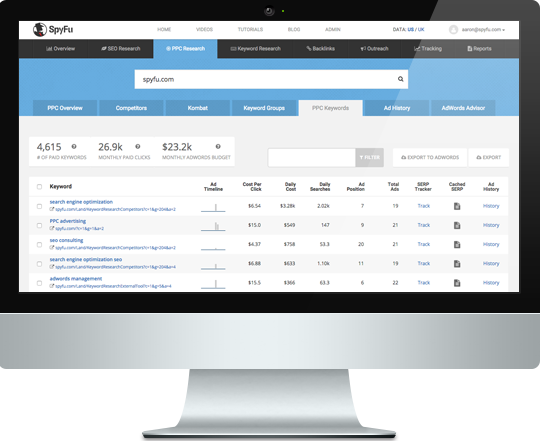 Top Content Monitoring
Find strong opportunities from your competitor's content with SpyFu.
Grab the lists of content from your competitors with this tool and know how to earn high ranks and get more clicks.
Knowing about the most click-generating content from your competitors will give you an amazing opportunity to have a clear action plan to emulate your competitors.
This can be an effective way to optimize your content strategy and create and promote the most valuable content for your visitors to stay ahead of your competitors. Because with a complete content analysis you can see where your competitors are lacking as well. And then can correct their mistakes in your own content strategy to grow effectively.
Backlinks
Everyone gets plenty of inbound backlinks and your competitors too with no exception. You can spy on these to boost your niche rankings as well. Search a domain, see its inbound links. You can also filter results via keywords.
Here you can find quality links helping your competitors to rank high.
Target common backlinks your competitors are getting from different sources.
Control your search via page types i.e., forums and blogs, etc.
By this, you can grow your own backlink profile without being worried about anything. It will help you bring good link juice to your website and its different pages.
Final thoughts:
Overall, you can unveil some of the biggest opportunities from surprising sources through a detailed competitor's analysis performed by SpyFu. It's a great tool that provides you different unique features.